- A very fresh matcha, imported by plane from Japan, and preserved at all times in a refrigerated atmosphere.
- Real ORGANIC, pure and respectfully - strictly controlled by ECOCERT FR-BIO-01.
Matcha tea is a high quality green tea powder. To obtain this powder, the farmers must first produce a green tea called Tencha. It is a leaf green tea, which has been obtained by harvesting tea plants which have been shaded at least 20 days before harvesting using bamboo scaffolding and, for the most prestigious, mulching covering them. This shade slows the growth of the tea plant, forces the production of chlorophyll, and encourages a high leaf amino acid content. Visually, the leaf is darker green, tastefully, this shading reinforces the sweet side, and umami, bittersweet, characteristic of the best Matcha.
So, whether it's for your morning awakening, a Matcha shake, for a smoothie or a Matcha Latte, opt for the best quality, the freshest, and above all Certified ORGANIC.
HOW TO PREPARE YOUR MATCHA
- First, you have to put a little water at room temperature (really a very small volume of water, a bottom of about 10ml) in the Chawan and start whisking slowly, in a circular way to make a pre- mixture and avoid the formation of lumps.
- Then, add 90ml of water at a temperature of 70 and 80 degrees and then whisk vigorously describing "M" in order to foam the Matcha until the foam is very dense then then gradually slow down to break the big bubbles. Stop in the center of the chawan and remove the Chasen.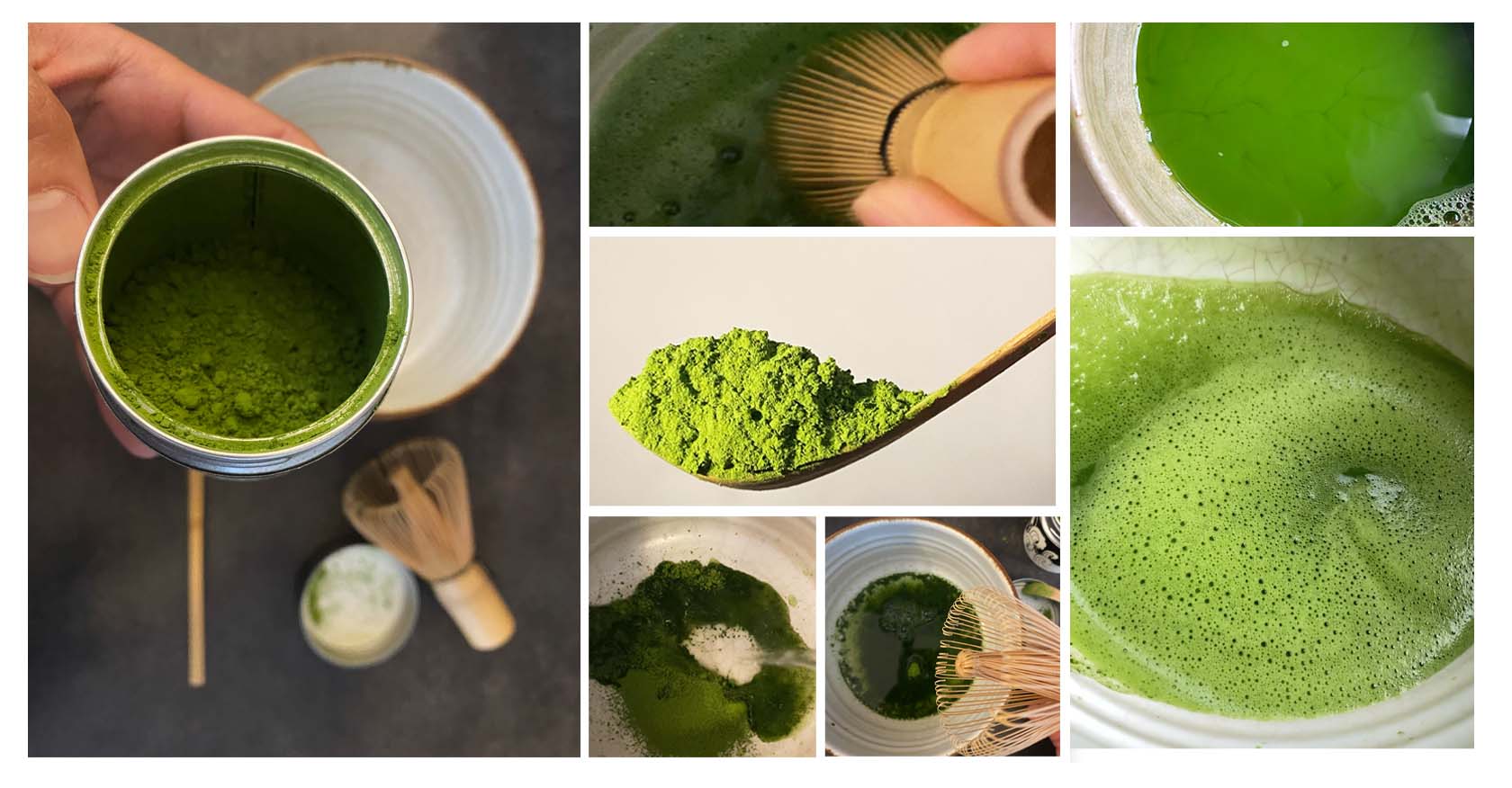 CONSEIL:
- The water temperature should be between 70 and 80 degrees. If you used a temperature between 90 and 100 degrees it would burn the tea and develop bad flavors.
- Using your Chasen, whisk the Matcha by making gestures reminiscent of the letter M. Your Ceremonial or Imperial Matcha has a very fine powder, this will promote ease of dissolution, and you will obtain a very nice foam and a creamy Matcha.