If you are looking for an ORGANIC tea supplier for your restaurant, cafe or delicatessen, we will be very happy to offer you our special prices for professionals. 
THEINE, these are teas imported directly from the plantations, with all the BIO formalities, and a production workshop in the Nantes region where our flavored teas are produced entirely with the best bases of teas and ingredients possible. 
THEINE currently supplies 300 points of sale across France, and in Europe, with our teas available by kg, by 250g and in teabags. 
We will be happy to send you our price list as well as free samples. You can contact us on 06 60 04 80 78 or by email at contact@ilovetheine.fr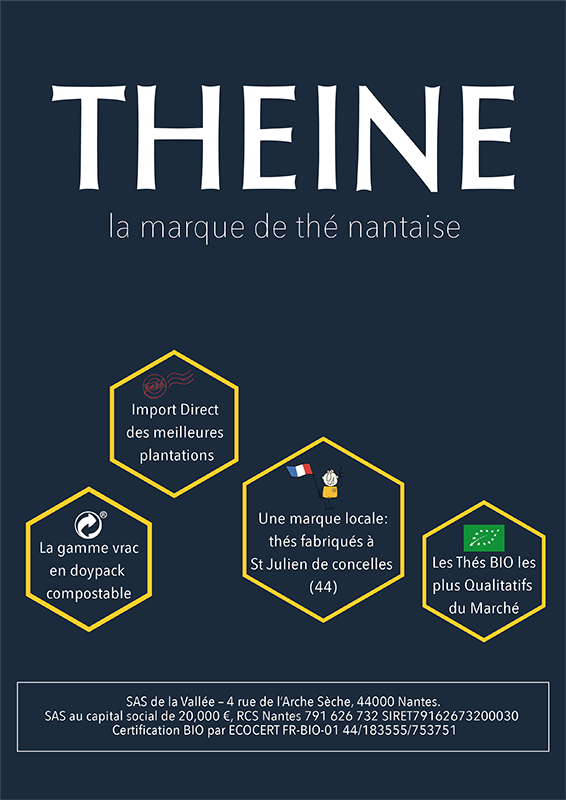 THEINE
was created in 2013, with the first idea, the import of organic teas from small producers and the manufacture of blended teas in our workshop in Saint Julien de Concelles, a few kilometers from Nantes.
THEINE differs from hundreds of other brands by the quality of its teas. Indeed, we are known for the freshness and exclusivity of our natural teas, and the unique quality of our Certified ORGANIC flavored teas and herbal teas made in our workshop with exceptional tea bases and ingredients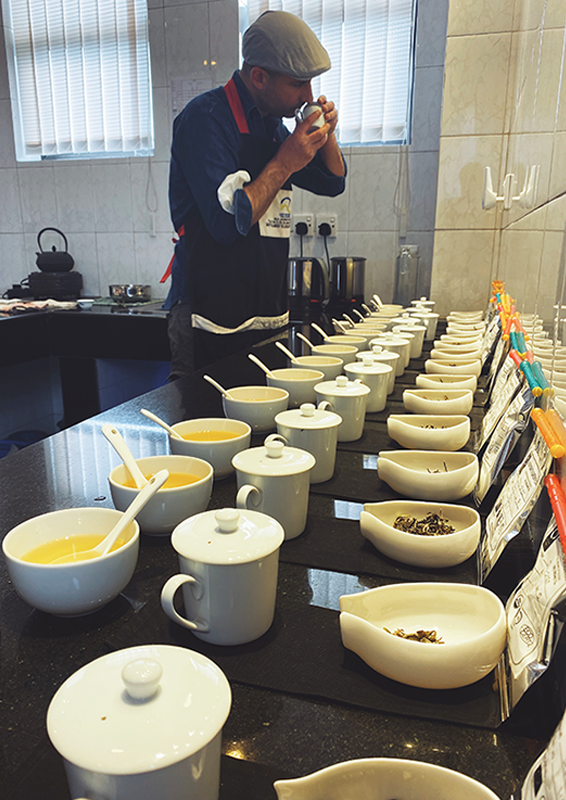 ULTRA-FRESH NATURAL TEAS & REAL CERTIFIED ORGANIC
We travel the world in search of the best producers who for the most part do not export or export very little to Europe.
We import our teas in small quantities to allow a good rotation of our stocks, and we keep all of our green teas in a cold room in our warehouse.
All our teas announced as ORGANIC are audited and certified in France & Europe by ECOCERT (FR-BIO-O1). Our teas are regularly sampled and tested in the laboratory by the DGCCRF for pesticide research.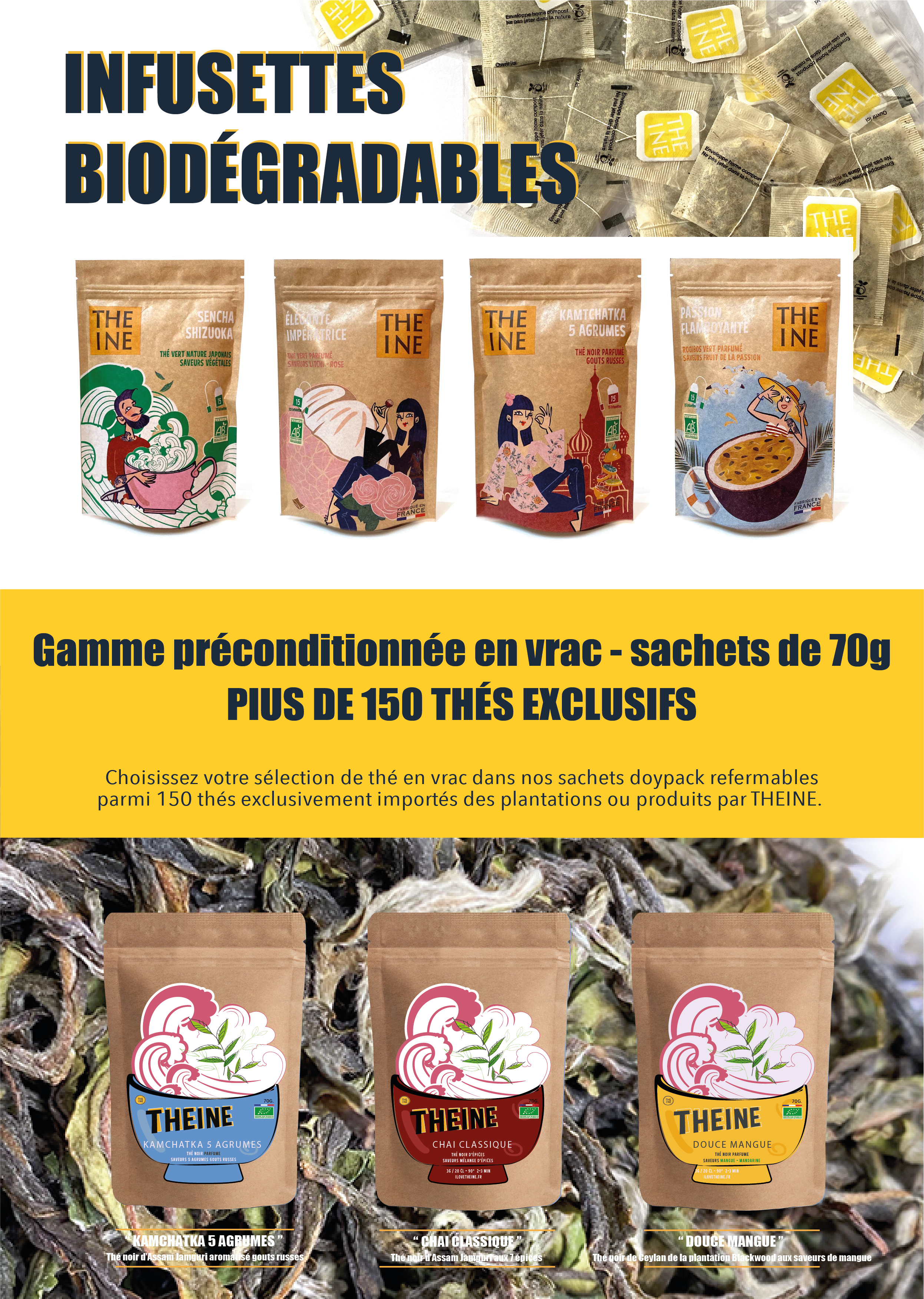 SCENTED TEA & PREPACKAGED RANGE BULK - 70G SACHETS
MORE THAN 150 EXCLUSIVE TEAS
We manufacture our teas in our workshop in Nantes by "Batch" from 5 to 18 kg. We only use quality tea bases because we believe that our customers who love flavored teas should not drink teas produced with low-end natural teas that no one would want to drink.
Our biodegradable infusettes.
Our doypack bags are delivered in boxes of 10 units, in a "ready to sell" box that can be placed directly on your shelves.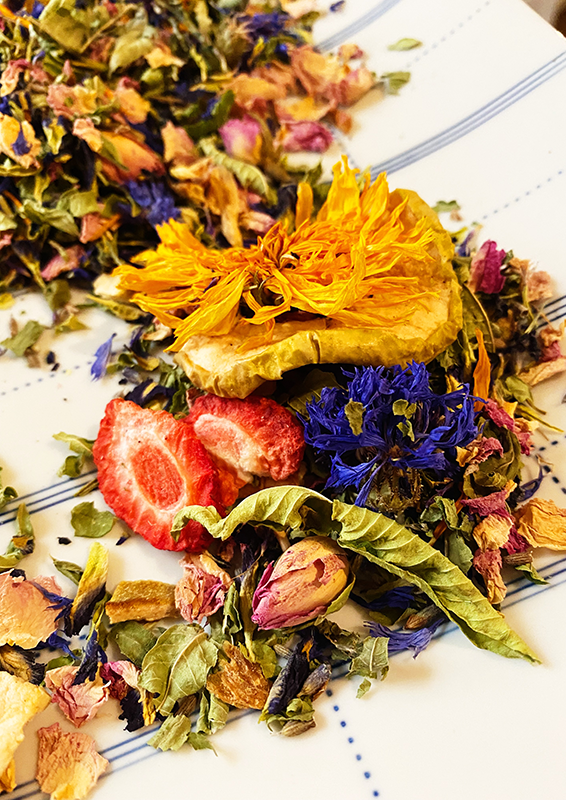 CONTACT US
thank you for contacting us
09 83 44 27 40
contact@ilovetheine.fr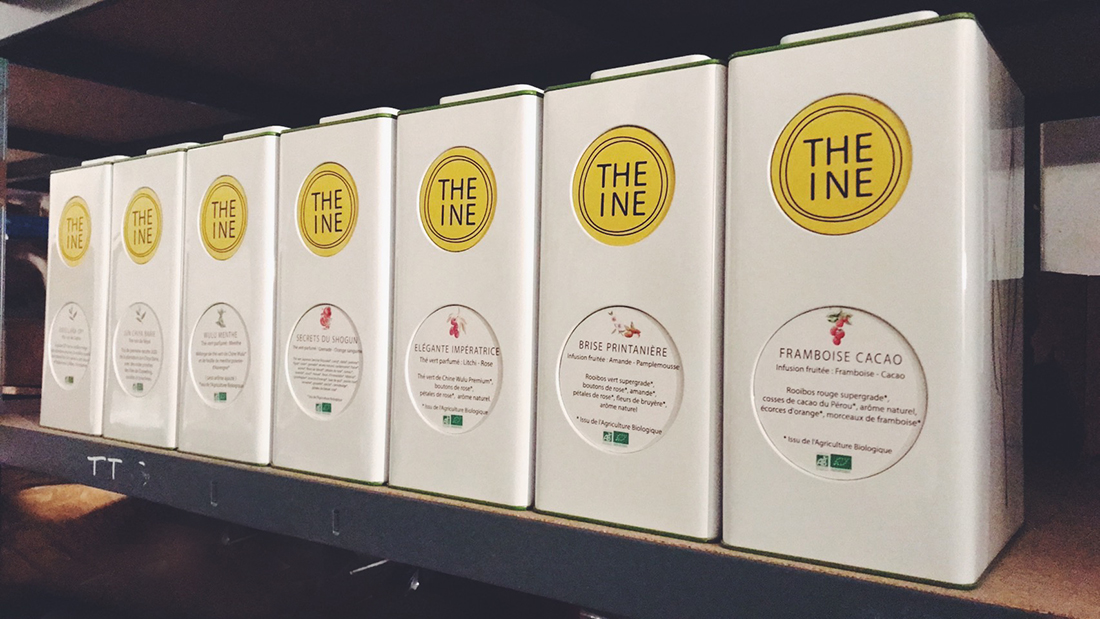 Let's get this conversation started. Tell us a bit about yourself, and we'll get in touch as soon as we can.